Memory Care in St. Charles, Missouri
The Landing of O'Fallon offers assisted living and memory care services in St. Charles, Missouri.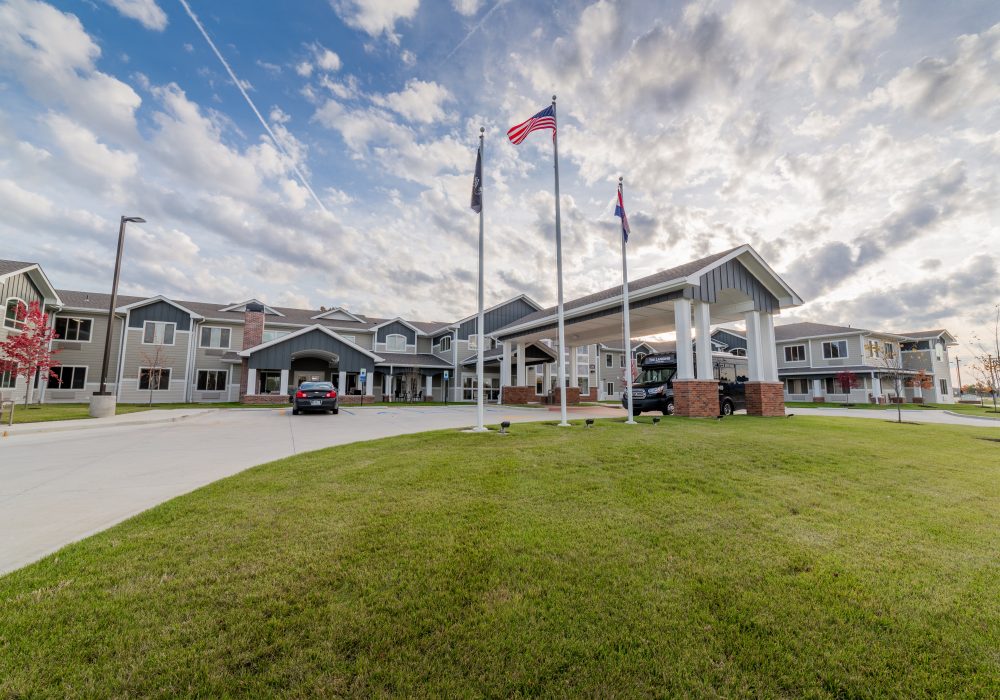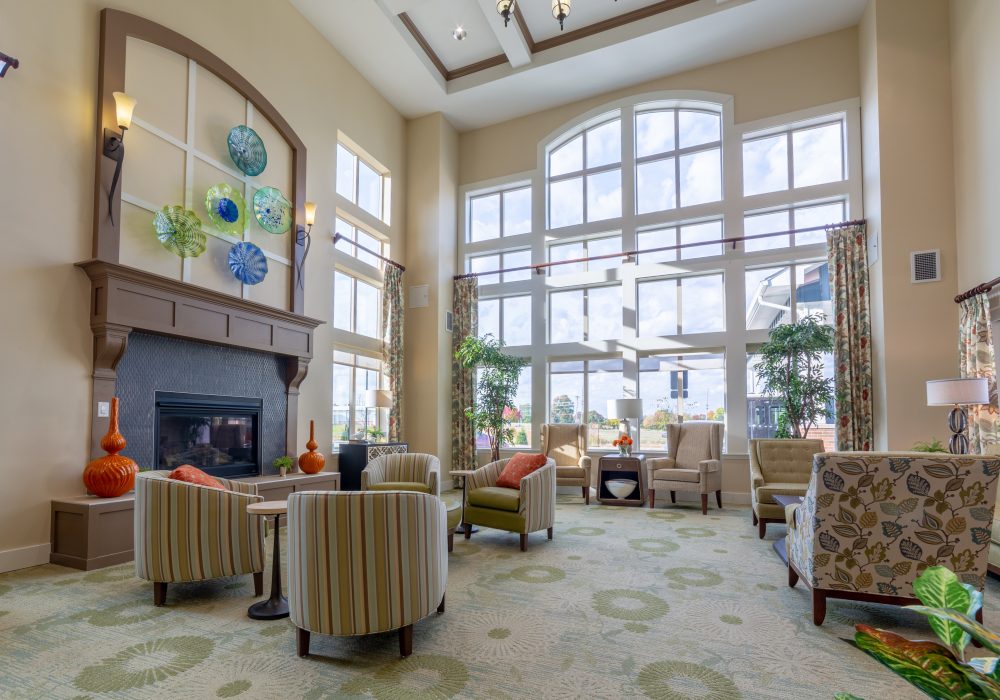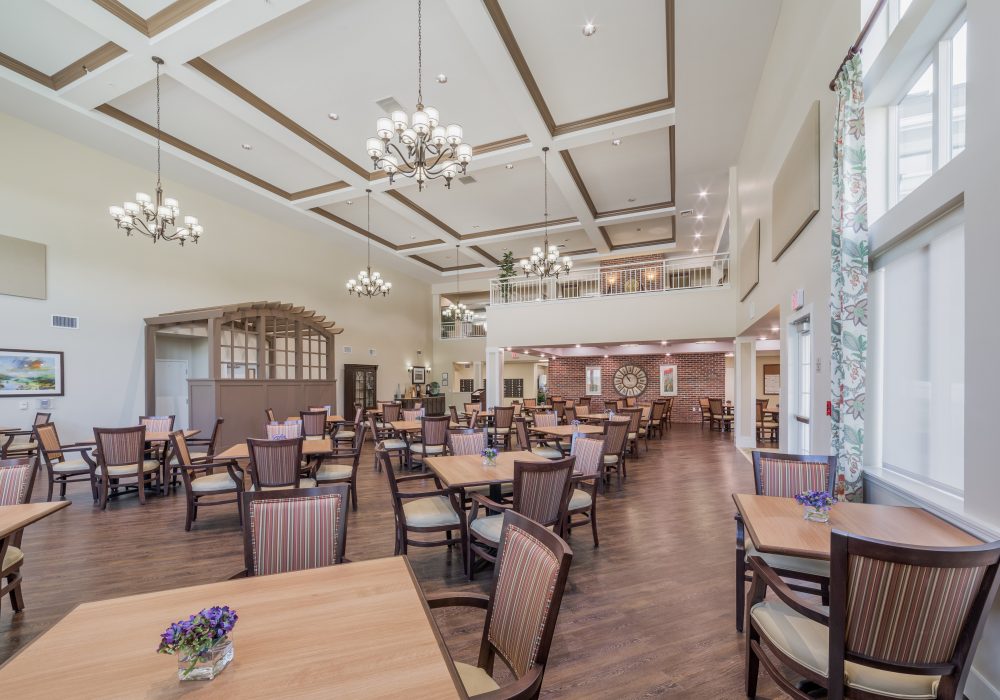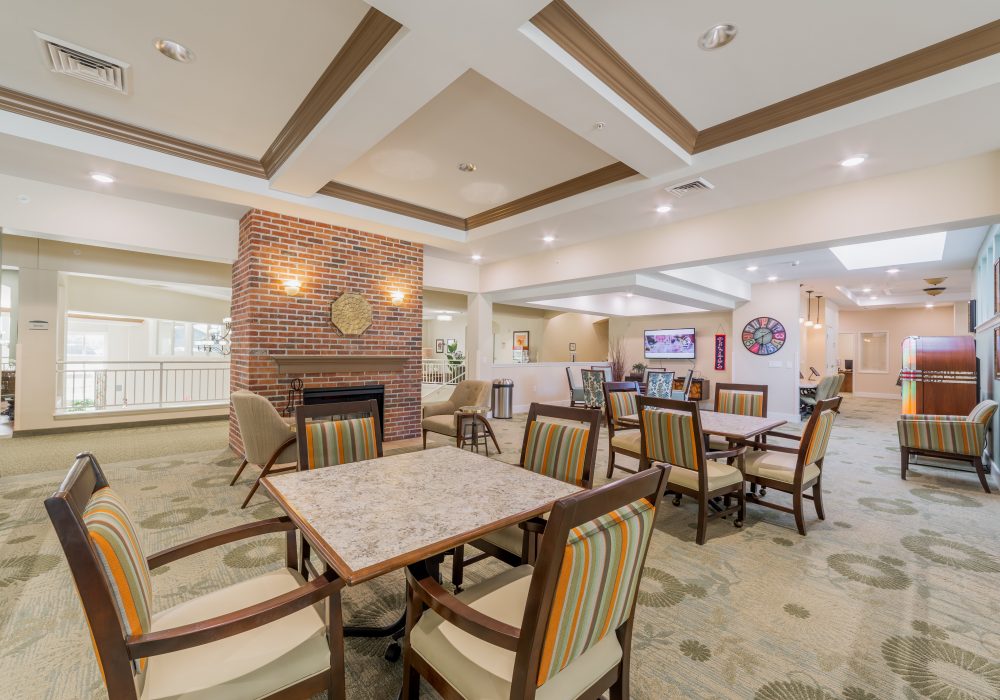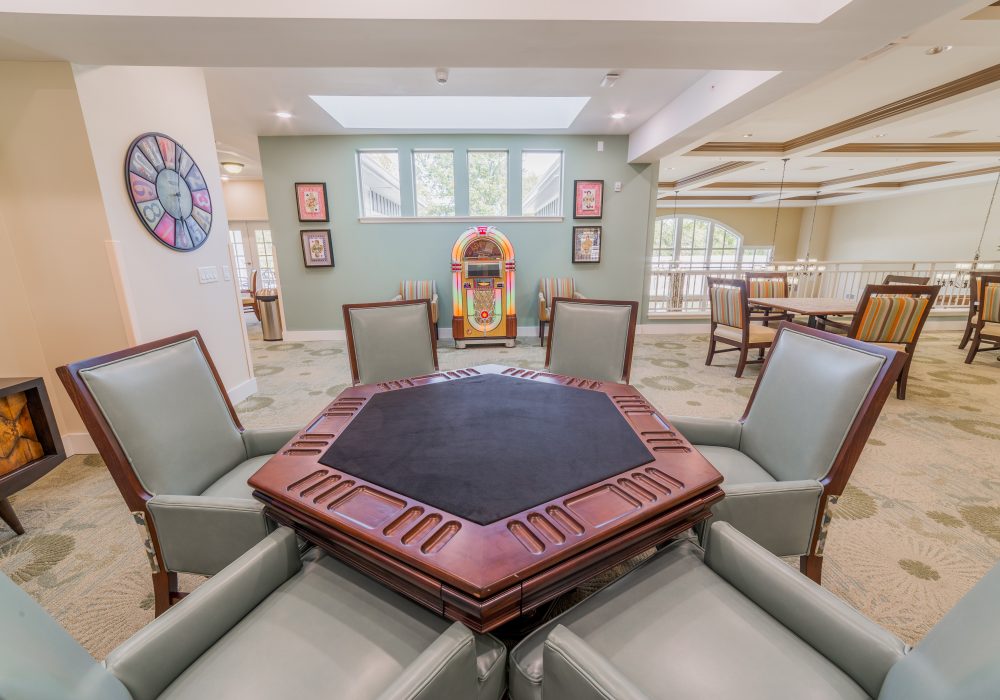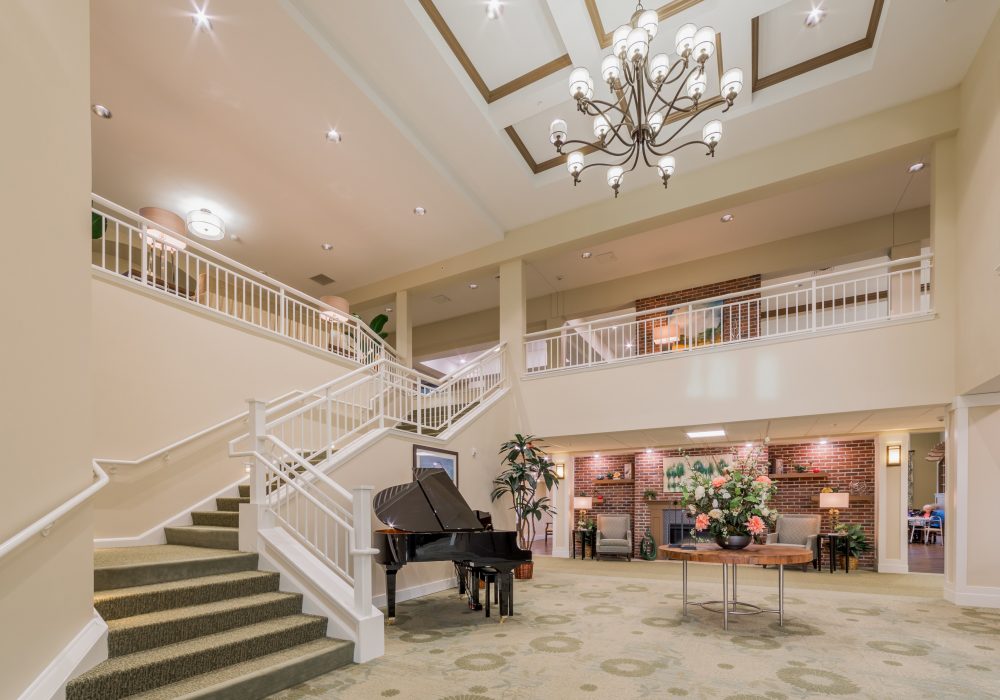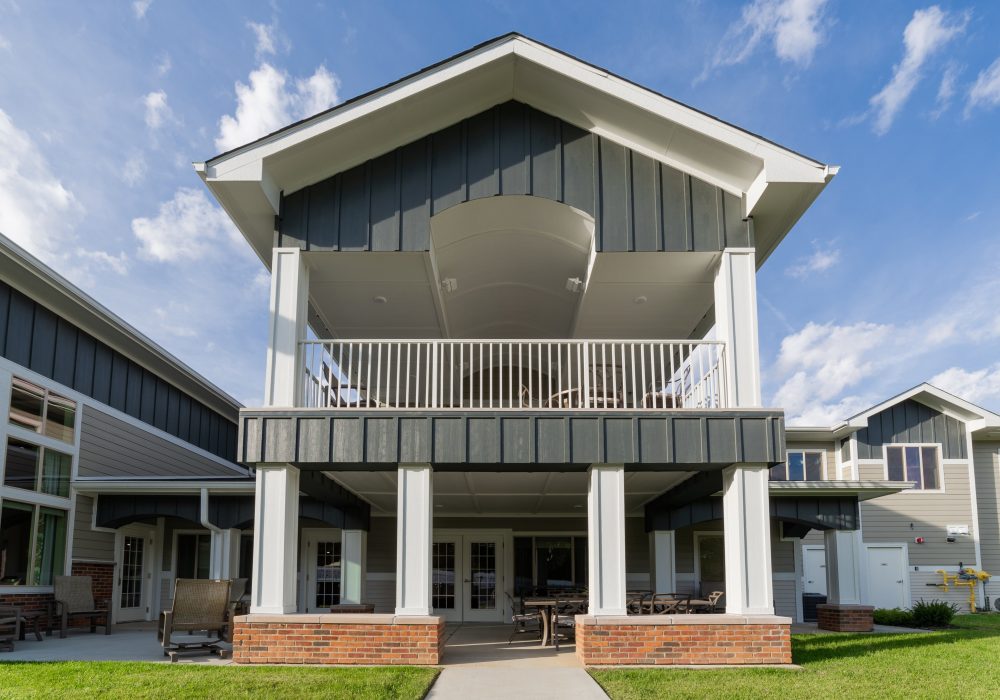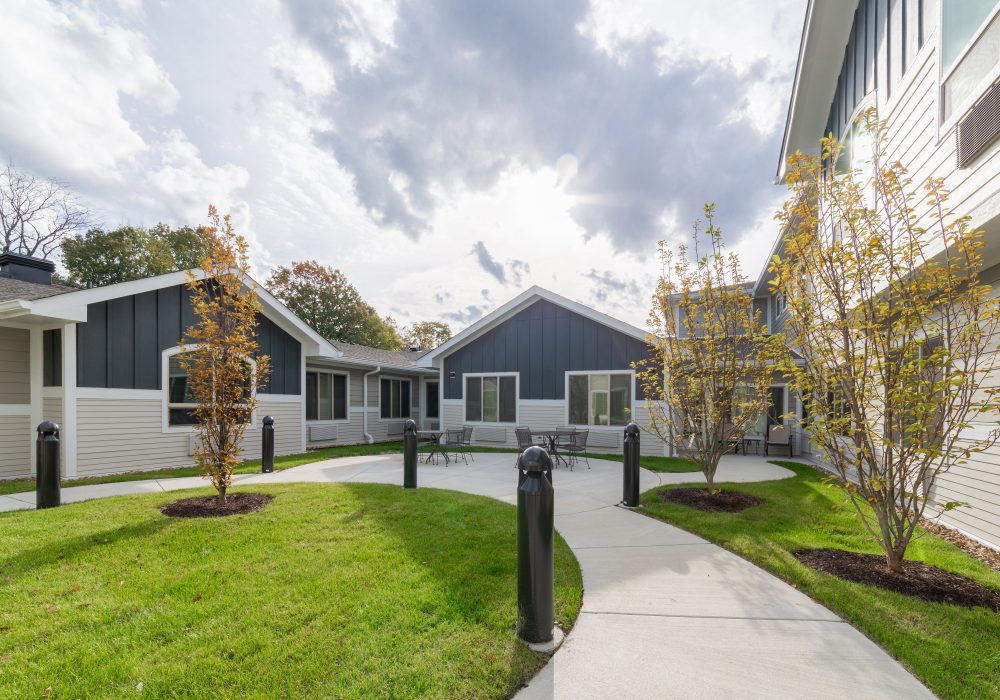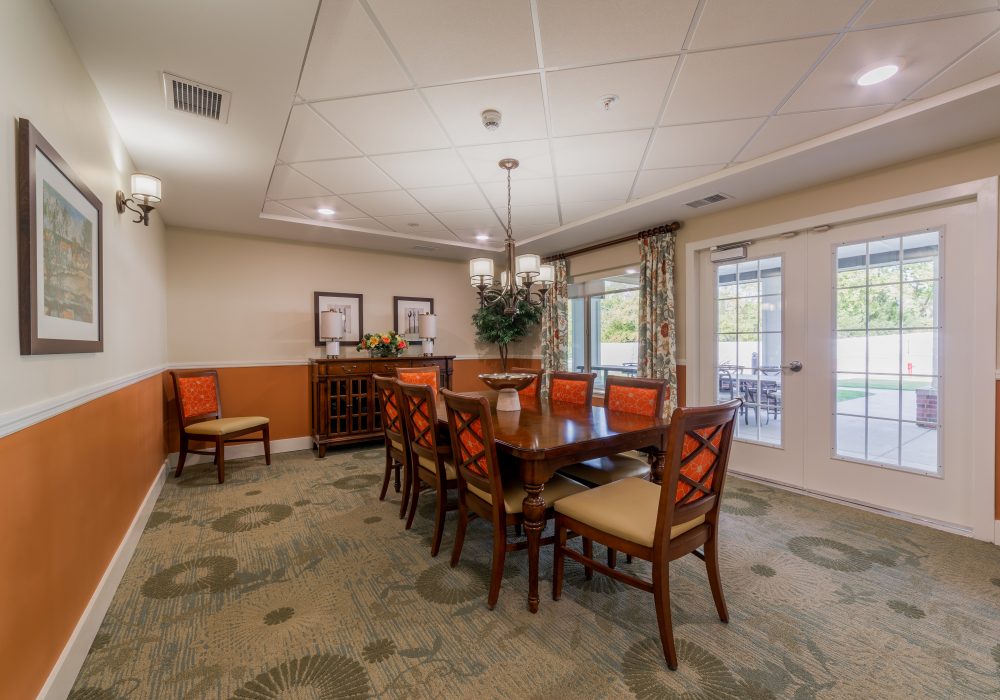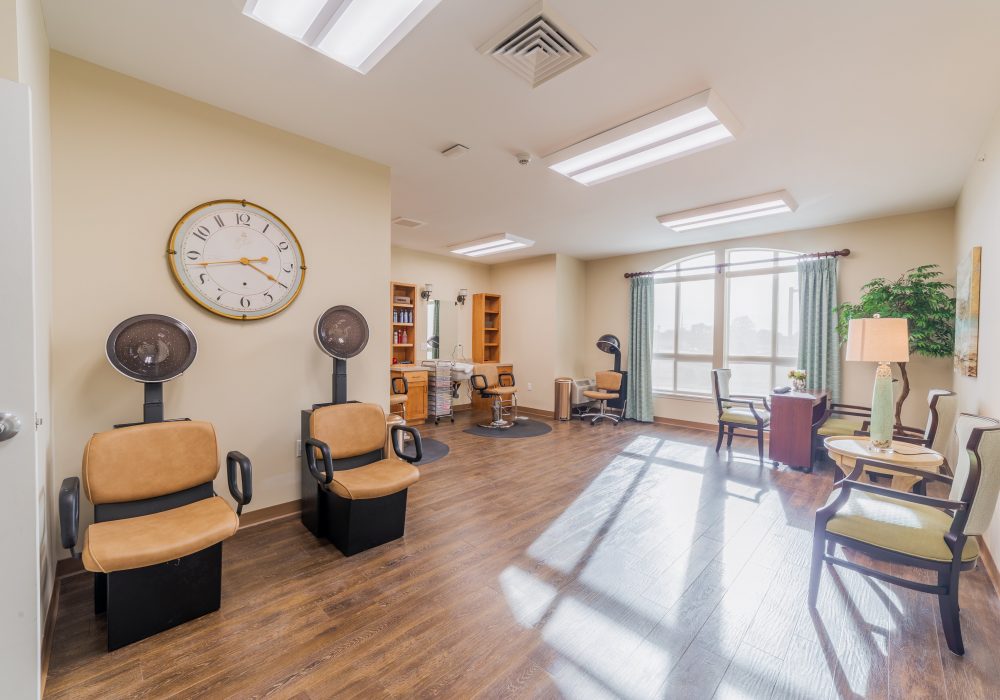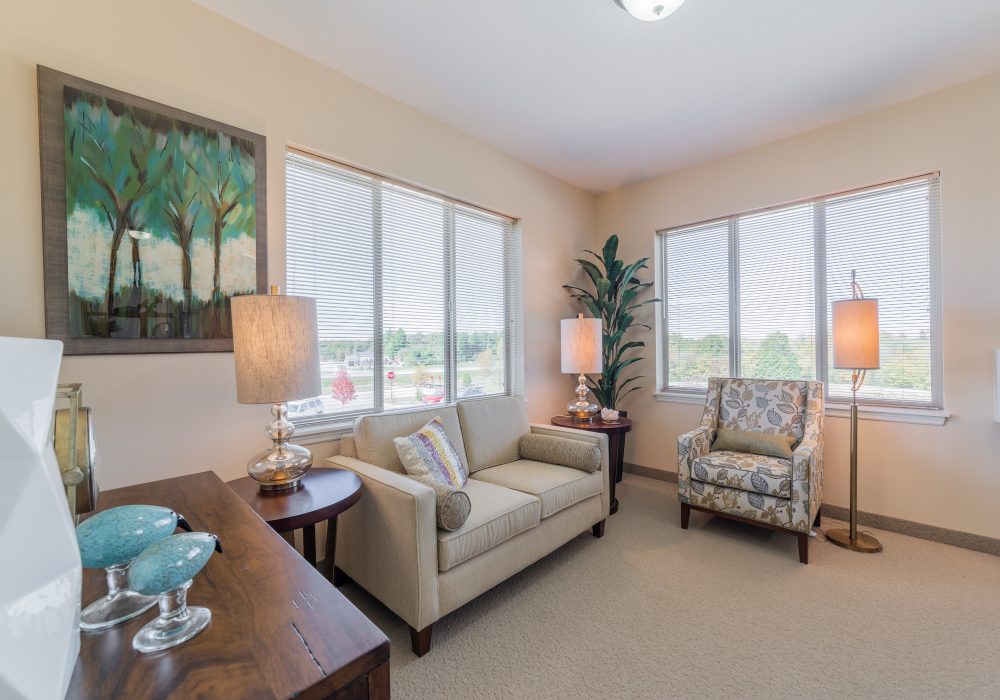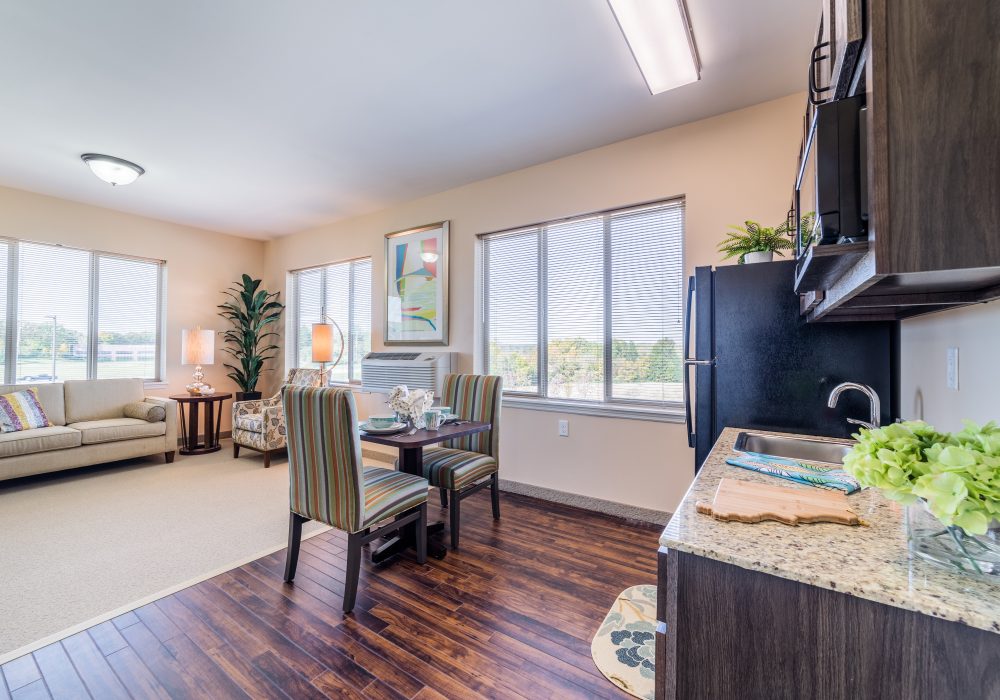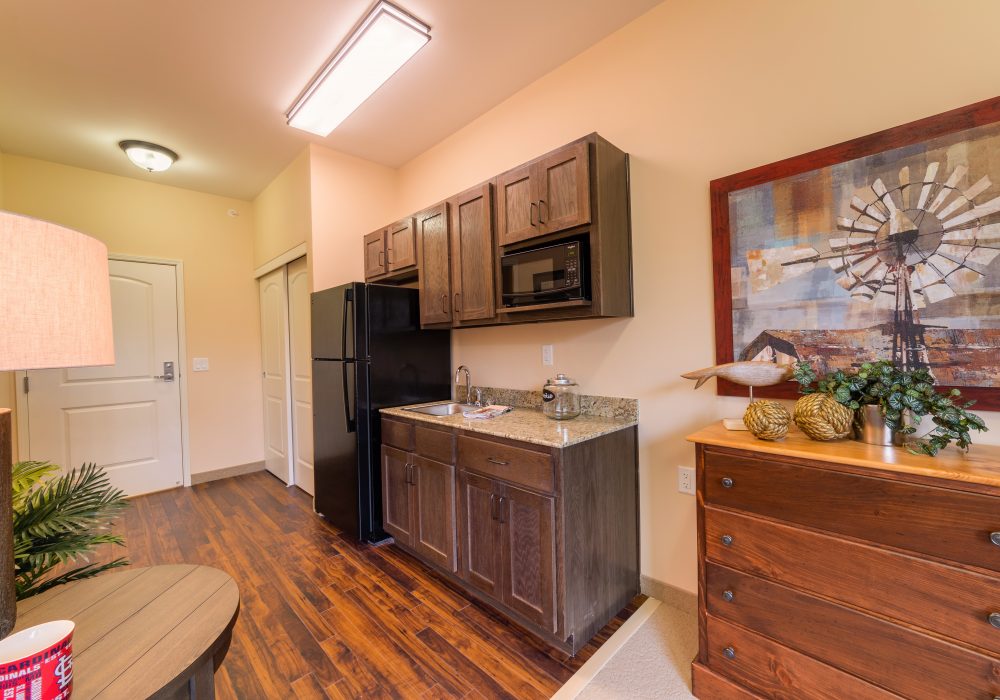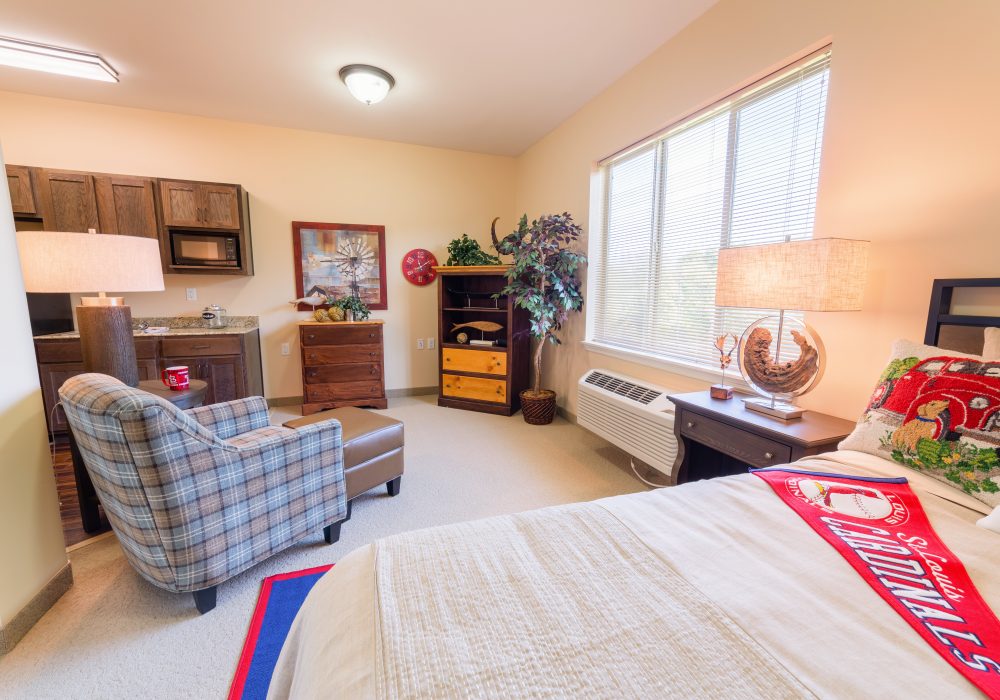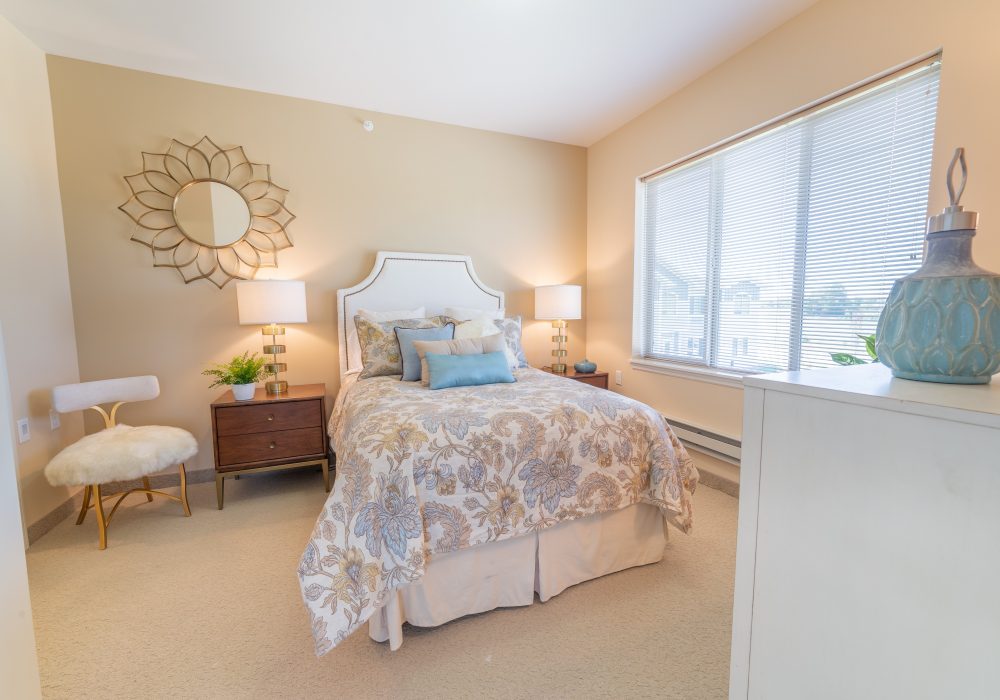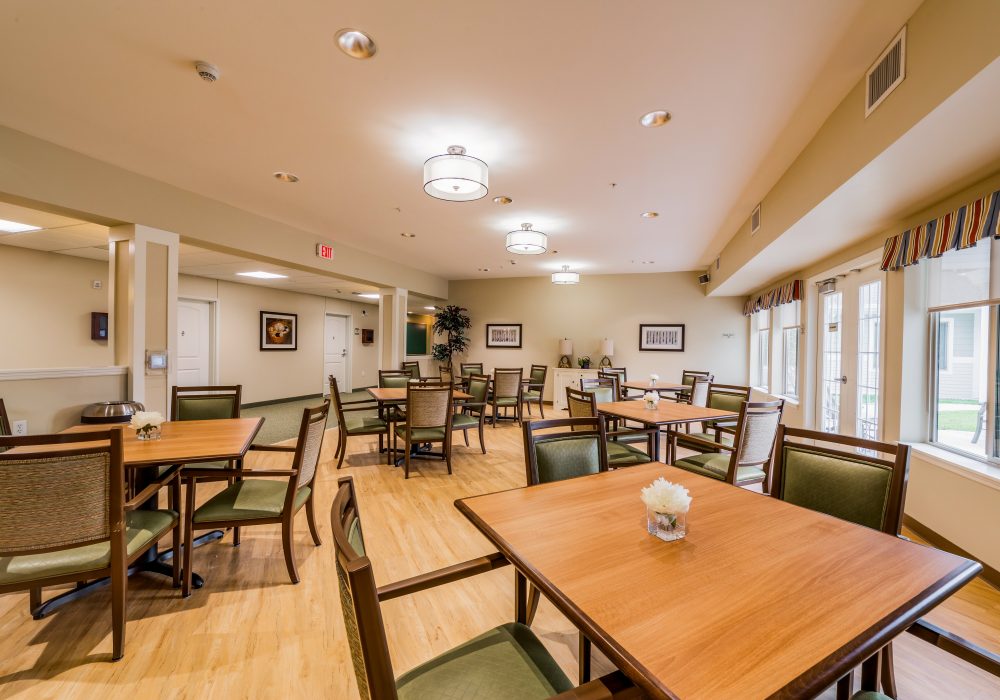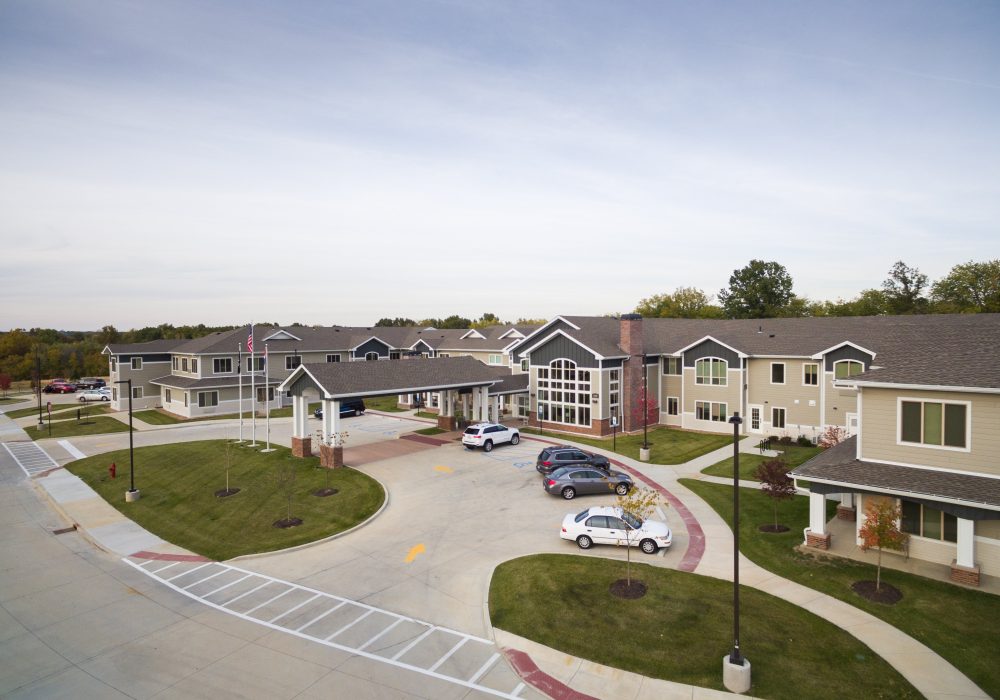 COMMUNITY UPDATES
Activities &
Events Calendar
We know that when a loved one is living with Alzheimer's or a related form of dementia, it impacts the whole family. There's emotional stress, physical stress, and financial stress. We may be a new community, but our professionals are not new to memory care. We know the stress that comes with a dementia diagnosis. That's why our innovative and signature memory care program, Opal, works with the whole family to provide holistic care for your loved one.
THE SEVEN Pillars of Wellness
Our innovative approach to memory care is called Opal, and is structured around 7 Pillars of Wellness that create a holistic, person-centered memory care community.
Our signature PrimeFit program focuses on the unique physical abilities of each resident in both group and private sessions. We take into consideration the preferences and life story of our residents to create active moments throughout the day.
From scenic drives and themed dinners to holiday events and excursions, we ensure our residents feel included in society and maintain important social connections.
By providing a range of activities like picnics in the park, nature preserves, or live music at the community, our residents have the opportunity to experience the very things that have had importance to them their entire lives while also cultivating new experiences and interests.
Because spirituality means different things to different people, we draw from the life story of our residents to provide daily opportunities to practice meaningful spirituality in ways that are important to each resident.
Activities that elicit expression and provide sensory stimulation, like drawing, clay sculpting, or flower arranging are just a few of the ways residents can express themselves creatively each and every day.
Our goal is to offer daily opportunities for residents to complete tasks with a purpose. We find that tasks, like watering plants or helping the staff, become quite meaningful for residents.
We know that individuals living with a diagnosis of dementia often experience and express themselves through the five senses. The Opal program provides daily opportunities for our residents to positively interact in our community through what they see, hear, touch, taste, and smell.
Our caregivers get to know the personal story of each resident, providing care that meets not only physical needs but a lot of other needs as well, doing it all with a whole lotta heart. What exactly does this mean for you? It means that we can give you precious time with your loved one doing what you love to do with them. Our trained staff will perform caregiving duties flawlessly, giving you the freedom to engage with your loved one again. Grab their favorite book, go to a poetry reading, paint a canvas together. The world is your oyster. And theirs.
Our residents and their families receive high-quality care at our community and if more urgent and comprehensive medical attention becomes necessary, we are located near high-quality medical facilities like Barnes-Jewish St. Peters Hospital, SSM Health St. Joseph Hospital, and Progress West Hospital.
Memory care costs are in addition to the monthly rent and are based upon an assessment of individual needs and preferences. Our staff will conduct an evaluation of services provided on a regular basis.
COMMUNITY UPDATES
Activities &
Events Calendar