At Leisure Care, we believe that love is a verb. Every February, we show the communities where we live, work, and play how much we love them by getting active and raising funds that will make a tangible difference in the lives of children and families in those communities.
Fun and fitness intersected during our February Fitness Challenge as Leisure Care communities across the country came together from February 1 – February 29 for our 6th Annual February Fitness Frenzy. Learn more about our 2019 February Fitness Frenzy results and see which communities moved the most and raised the most this year!
Moving More Than Ever. Giving More Than Ever.
Our 6th Annual February Fitness Frenzy was a record breaker! Held from February 1 to February 29, 2019, we saw 2,614 participants from our home office, community employees, residents, family, and friends come together to reach personal goals. 
During the 29-day challenge, staff, residents, family, and friends raised money by getting at least 30 minutes of activity per day within and outside their senior living community. Participants had their choice of activity, including swimming, dancing, biking, Wii bowling, Nu-Step, yoga, and personal training sessions – the options for activity minutes were limitless. Communities came together for planned events like walk-a-thons, seated soccer games, group hikes, and more.
Experience Leisure Care Senior Living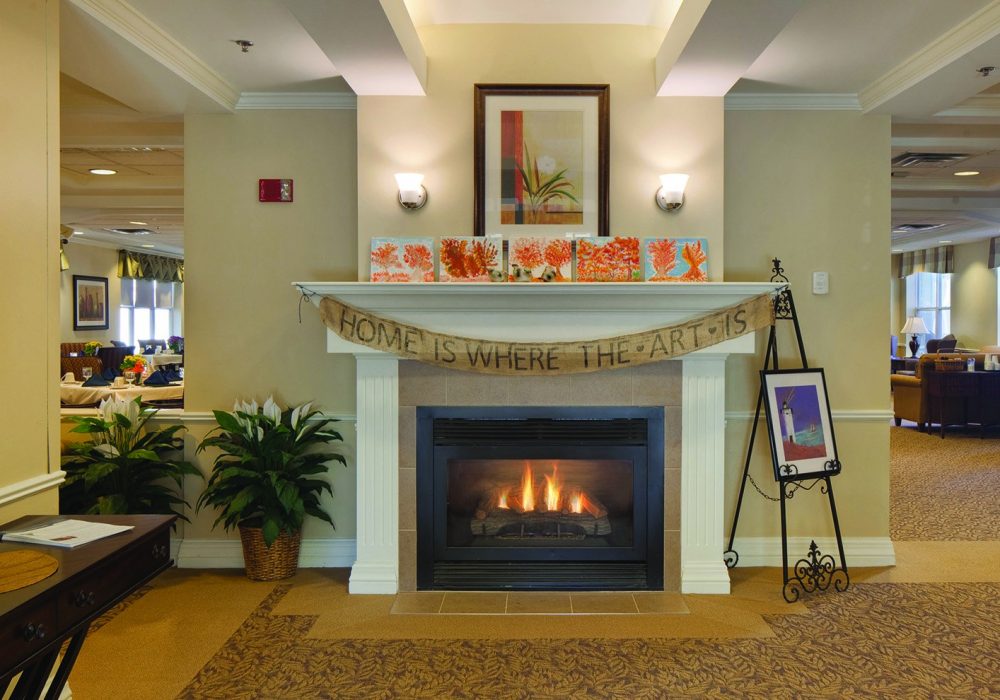 Assisted Living and Memory Care in Danvers, Massachusetts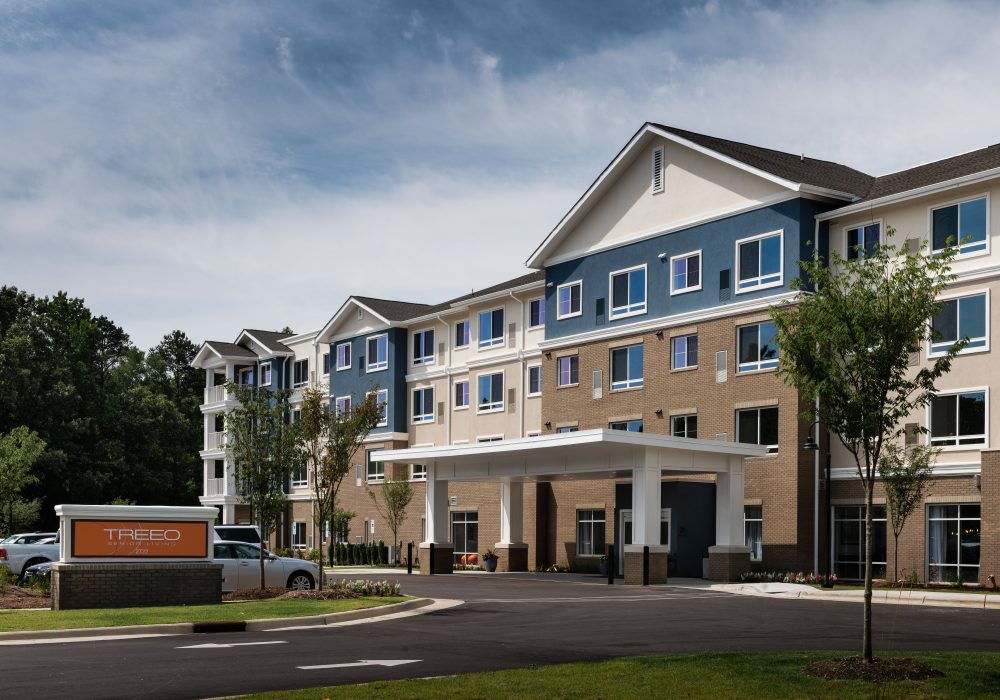 Independent Living in Raleigh, North Carolina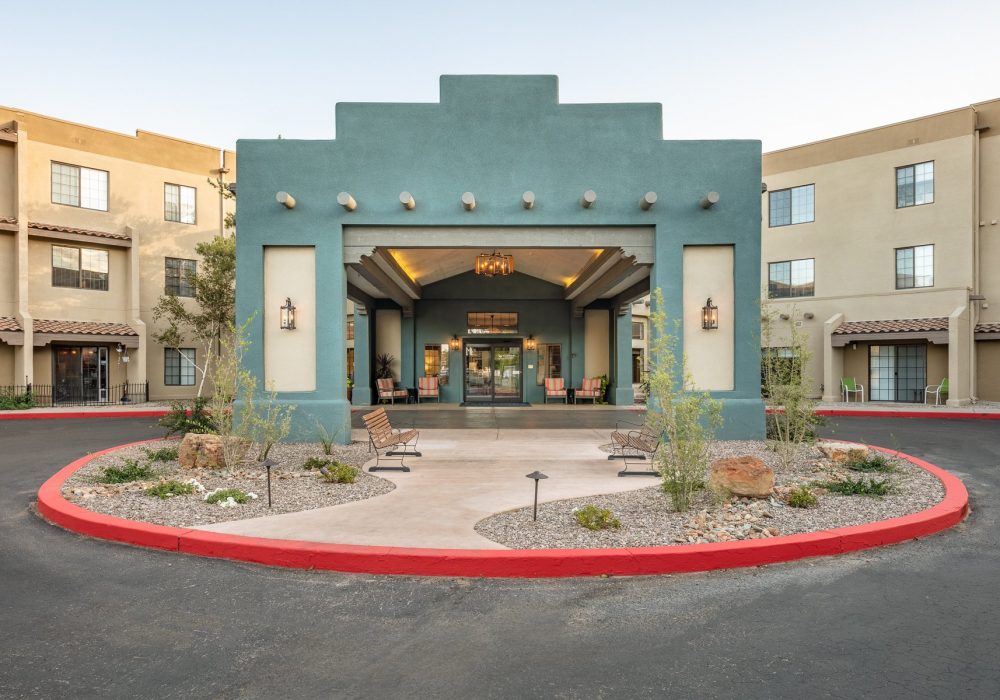 Assisted and Independent Living in Rio Rancho, New Mexico
View More Communities
Funds were raised by taking pledges at a rate of $.05 per minute so that if a participant exercised every day of the challenge for 30 minutes, he or she would raise $42 for the month.
We are so proud of our communities who went above and beyond so that we can continue to provide grants that make a positive and immediate impact on the children and families in our local areas.
2019 February Fitness Frenzy Results
This year, we saw 45 Leisure Care communities across the United States come together with 2,614 participants racking up 2,897,816 active minutes, and raising $62,500 (and still counting)!
Highest Average Active Minutes
Most Donations Collected
All Communities that Raised $1,000+ In Donations 
Fairwinds – Ivey Ranch: $3,428.00
Treeo Raleigh: $2,763.00
The Ackerly at Timberland: $2,540.00
Fairwinds – Brittany Park: $2,528.35
Fairwinds – Rio Rancho: $2,364.99
Murano Senior Living: $2,273.50
Broadway Proper: $2,210.00
The Linden at Woodbridge: $1,781.25
Bella Villaggio: $1,672.94
The Village at Mill Landing: $1,340.00
The Landing of Lake Worth: $1,325.00
The Linden at Danvers: $1,275.00
The Village at Unity: $1,229.00
The Linden at Dedham: $1,111.75
New this year, after the first $250 raised, 100% of the funds generated in the communities were donated and distributed to the charity of the community's choice through the One Eighty Foundation. Below is the list of charities benefiting from this year's Fitness Frenzy:
Alzheimer's Association and the Washington Chapter

Because There Is Hope

Boys & Girls Club of Larimar County

Colorado Springs School District 11

DAWN

FISH: Friends In Serving Him

Good Neighbor Center

Habitat for Humanity

High Point Treatment Center

Inter-Faith Food Shuttle

Lansdale XMCA

Mary's Place

Meals on Wheels People

Mostly Muttz Animal Rescue

Northshore Senior Center

Oregon Humane Society

PIMA JTED Career and Technical Education District

Reading Partners Colorado

Roadrunner Food Bank of New Mexico

Senior Citizens Community Center

The Hole in the Wall Gang Camp

The Honor Flight San Diego

Wishes for Wheels

Youth On Their Own
Thank you to everyone who made the 6th Annual February Fitness Frenzy a success! We are so proud of our One Eight Leisure Care family for their commitment to 'getting fit for philanthropy'! We can't wait to see you next year for more fitness fun!
Live Big.
Live Bold.
Retirement should feel like you're on a permanent vacation which is exactly why our communities celebrate freedom from obligation, helping you pursue new interests.