Mackenzie Place – Colorado Springs recently celebrated 10 extraordinary years as one of the top senior living communities in the area. It's been 10 years of loving care, of meaningful connections, and, of course of fun! Known throughout the area for their record of excellence, luxurious amenities, and award-winning dining program, Mackenzie Place – Colorado Springs brings fun and excitement to retirement. Their recent anniversary celebration showcased their fun and vibrant atmosphere.
Learn more about their anniversary event to commemorate 10 years of excellence!
Passport to Five-Star Fun!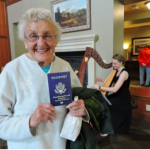 On Friday, April 13, Mackenzie Place – Colorado Springs celebrated 10 years of service with a Passport to Five-Star Fun event. Residents, families, and guests "traveled" to different countries within the community enjoying food and drink pairings from each region.
Residents and their guests enjoyed their time together with one resident even comparing the night to a day at Disneyland. Another resident raved about the party saying,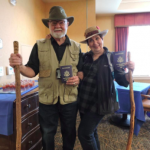 "The Anniversary Party yesterday here at MacKenzie was such a splendid affair that I must thank the staff and complement for the ingenuity and fun that it was- what a nice party! And even more, I so appreciate that our families were able to share that fun with us. They enjoyed the food and drink and the party atmosphere, but more importantly, were able to experience firsthand the environment that makes us so happy and content here. The staff are a bright light in our lives, with your ever-ready smiles and eager willingness to help. It was a great opportunity for our family to see why we feel so lucky to have found this great place and its wonderful people. Thank you all for all that you do to make the twilight of our lives such pleasant living"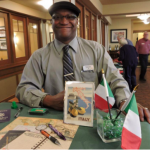 Congratulations to Mackenzie Place – Colorado Springs of 10 years of quality independent living, assisted living, and memory care! We are proud to have you as part of the Leisure Care family and are excited to see where the next 10 years take us!
Live Big.
Live Bold.
Retirement should feel like you're on a permanent vacation which is exactly why our communities celebrate freedom from obligation, helping you pursue new interests.