Through it all, we have promised to be there for you when you need us. We know that seniors still need care. We know that families need to have peace of mind. We know you need senior living you can trust. We are excited to announce that most of our communities are now welcoming move-ins. Learn more about moving into a Leisure Care community with confidence.
A Trusted Past. A Confident Future.
Leisure Care has nearly 50 years of experience doing senior living 'right.' What does that mean? It means that for the past five decades, our priority has been the health and wellness of our residents. It means that we have clear and well-established protocols that meet (and often exceed) CDC guidelines.
Our experience has taught us that sometimes care needs to be creative. Our communities have adapted engaging activities and events that respect social distancing guidelines without missing any of the FUN.
It means that our signature dining program remains committed to delivering three, Chef-prepared nutritious meals every day to residents' apartments while also realizing that dining is a social activity. With virtual happy hours, online cooking classes, and virtual tastings, our residents remain connected to the social dining experience.
Experience Leisure Care Senior Living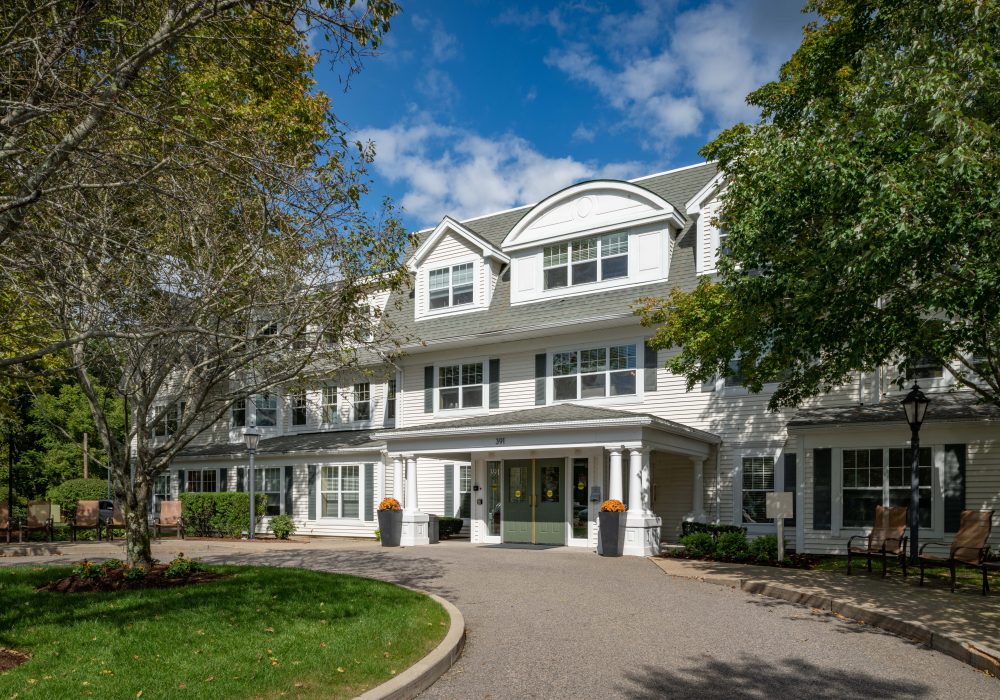 Assisted Living and Memory Care in Dedham, Massachusetts
Assisted and Independent Living and Memory Care in Bethlehem, Pennsylvania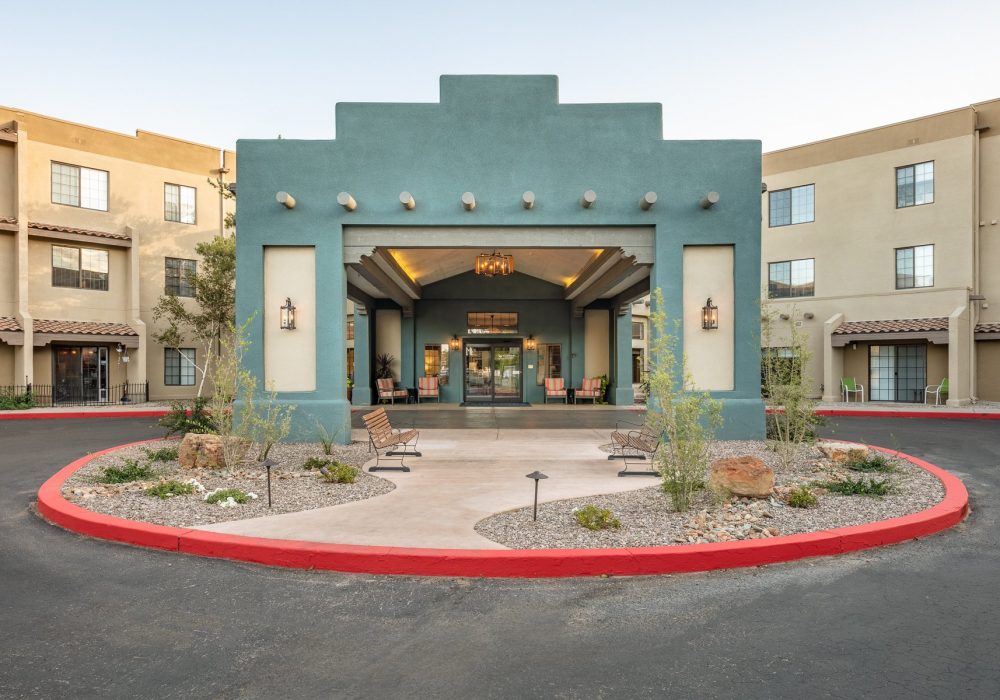 Assisted and Independent Living in Rio Rancho, New Mexico
View More Communities
We've managed to do it all while keeping our residents engaged and focused on their health and well-being. In fact, we have done it so well that a recent study found that our Covid-19 positive rates are nearly 7 times lower than the national average through August 2020.
Moving In (and Forward) with Confidence
In accordance with our mission to provide high-quality senior housing and in keeping with our promise to protect our residents to the best of our ability, we will be selectively allowing new move-ins to our communities on a case-by-case basis. We will do this the way we have always done things — openly, honestly, and with everyone's best interest at heart.
"I want to thank all of you for all your help in making my mother feel so welcome in her new apartment. Despite the difficult conditions, her move went very smoothly. I credit all you for that. From the very beginning, finding her the perfect apartment, accelerating the necessary paperwork, recommending the best movers, and of course, the everyday help that Mom receives. She has enjoyed the food and is slowly learning everyone's names. I speak for all of Mom's family when I say we all feel very confident that we made the right choice. We all appreciate all the precautions you have taken because of the COVID-19 virus and know mom is safer there than anywhere else." – Family of Lois R., resident at a Leisure Care community
Our number one priority has always been and will continue to be serving and caring for our residents and their families. Therefore, we have adopted the following guidelines for new move-ins. *These may be subject to change based on jurisdictional phasing allowances.*
New residents will be tested for COVID-19 three (3) days prior to their move-in date. Note: Some states may not allow pre-admission testing.

Unless otherwise permitted, we will allow two movers and one family member in the community during move-in. Each member of the moving team, as well as family members, will participate in the screening protocols and wear appropriate professional protective equipment.

New residents will be escorted directly to the apartment and remain there for a quarantine period.

On the third day of the quarantine, our staff will conduct a new test.

If negative results are obtained, the quarantine will be lifted.

If positive, a heightened protocol will be implemented, and quarantine will continue for a minimum of 14 days, and negative test results are obtained.

Residents and visitors must agree to COVID-19 screening upon arrival at the community.

Residents must follow voluntary quarantine, initial testing, and retesting protocols.

Meals will be delivered to the apartment.

If applicable, care services will be delivered with personal protective equipment.
Are you considering a move to a senior living community? Contact your local Leisure Care community to learn more about their move-in protocols and start your journey! It's time to live better than ever with Leisure Care.
Live Big.
Live Bold.
Retirement should feel like you're on a permanent vacation which is exactly why our communities celebrate freedom from obligation, helping you pursue new interests.