A Whole New Approach to Holistic Wellness If there's anything we have learned from the past year, it's that health matters, both on a personal and global scale. As the world paused, routines were upended, and we learned to live with a new normal, we were also given the opportunity to evaluate our lifestyles and...

Read More

Art therapy began as a distinct form of psychotherapy in the 1940s and has been growing in popularity ever since. A way for people of all ages to process emotions and gain personal growth while growing in self-understanding and processing emotional change, art therapy is a great way for seniors to cope with grief, loss,...

Read More

Making the decision to move an aging parent into senior living begins with many questions. From realizing that it's time to move to know your parent is ready and starting that conversation with them, the journey is fraught with emotional and important decisions. When should you begin talking to your parents about moving to a...

Read More
David Cooley is a regularly scheduled entertainer at The Ackerly at Timberland. He was recently featured in People Magazine and on Fox 12 Portland, showcasing his fun and engaging performances in senior living communities. Learn more about David Cooley and the residents that enjoy his shows at The Ackerly! David Cooley has been performing for...
Read More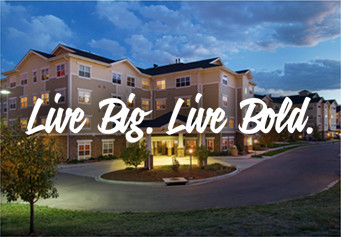 Retirement should feel like you're on a permanent vacation which is exactly why our communities celebrate freedom from obligation, helping you pursue new interests.