Senior living in Lansdale, Pennsylvania
The Landing of Towamencin offers personal care and memory care services in Lansdale, Pennsylvania.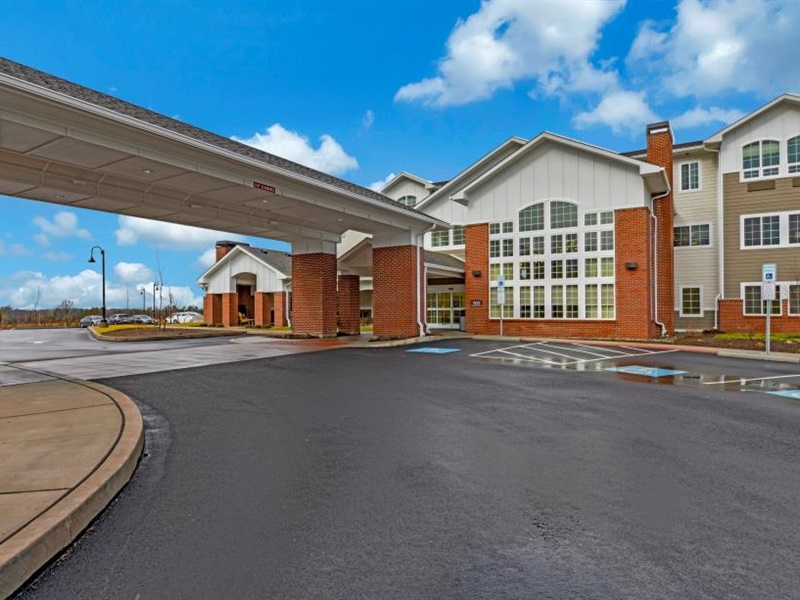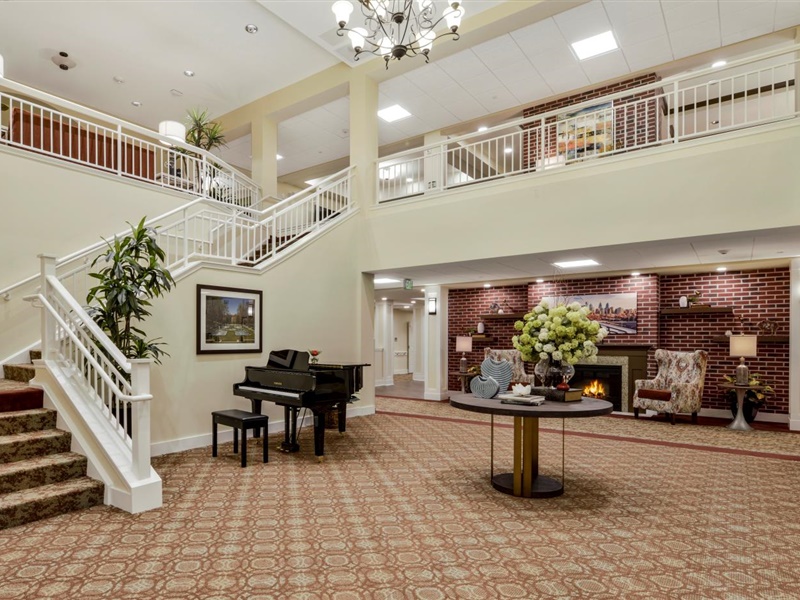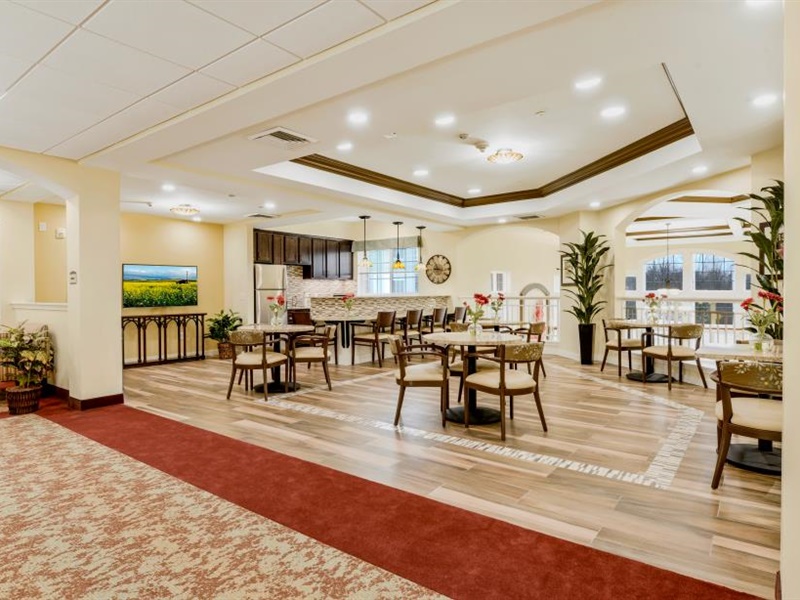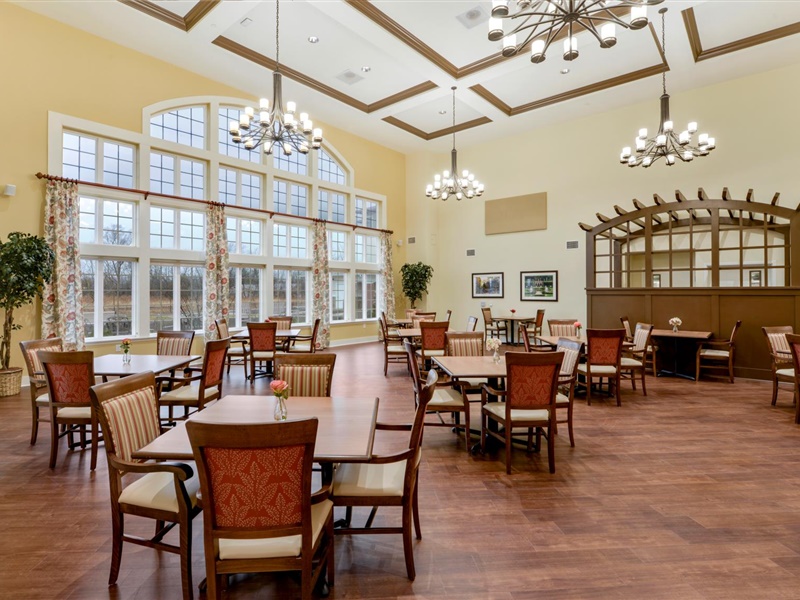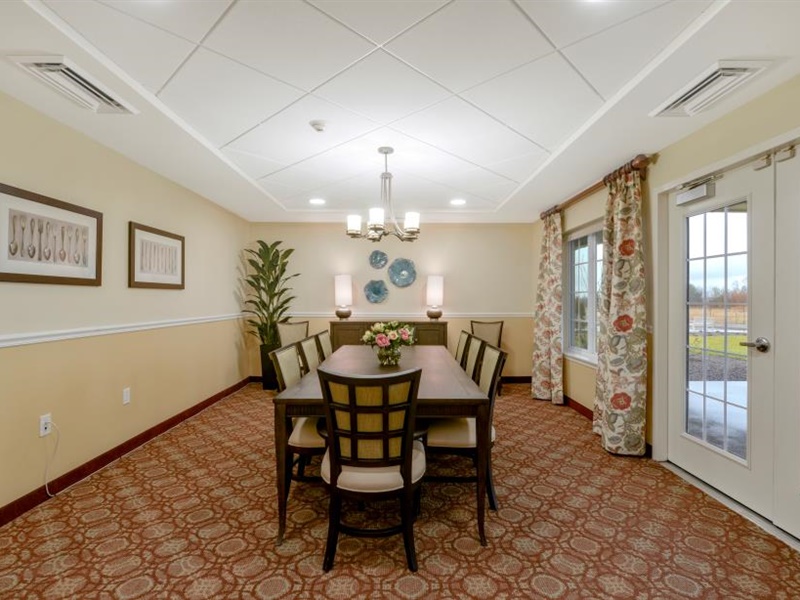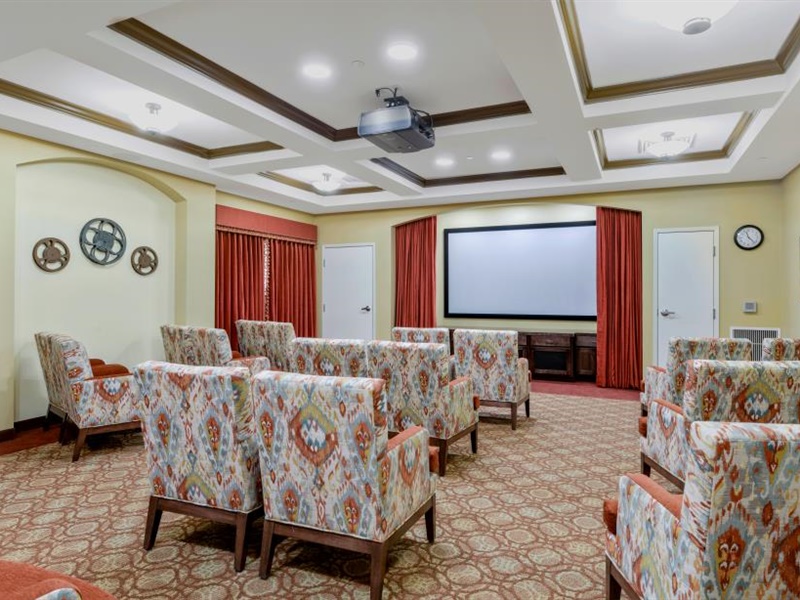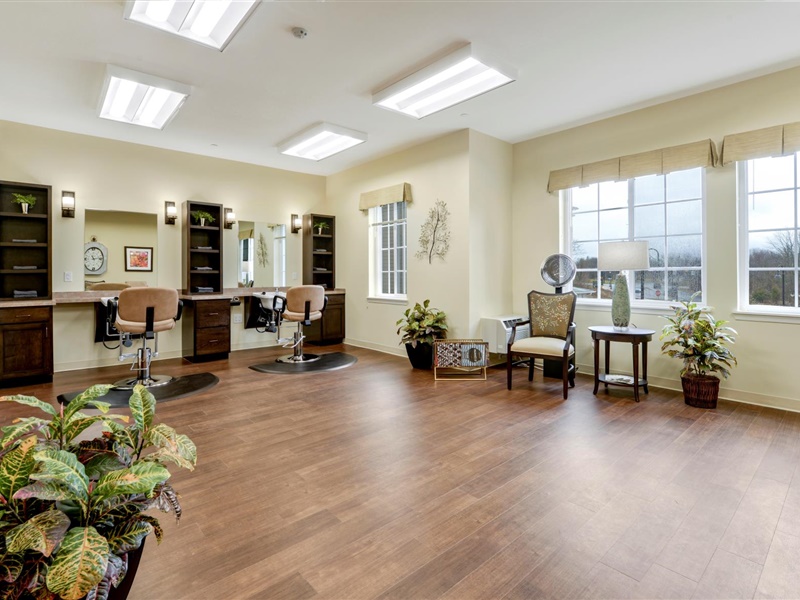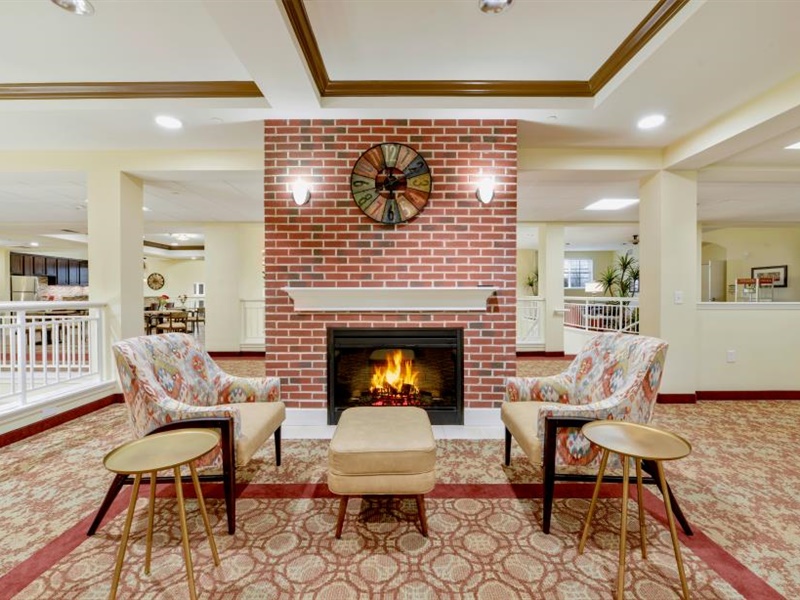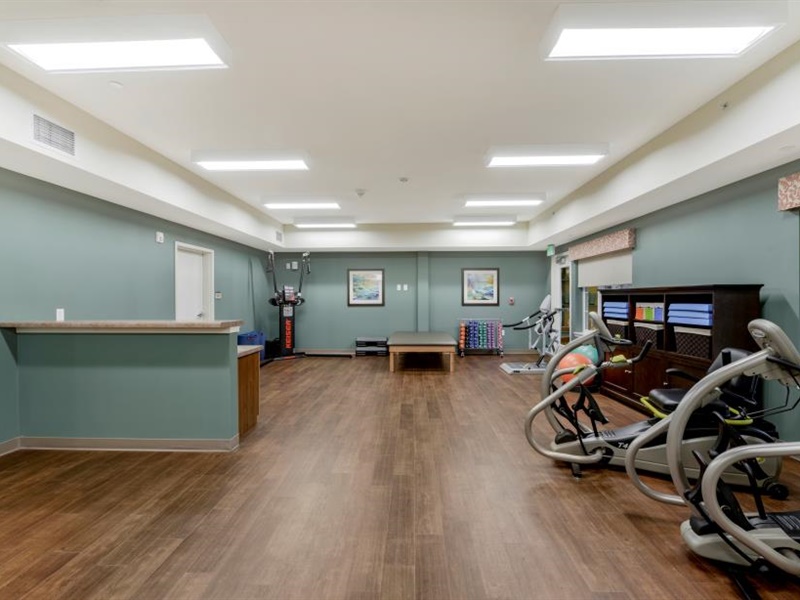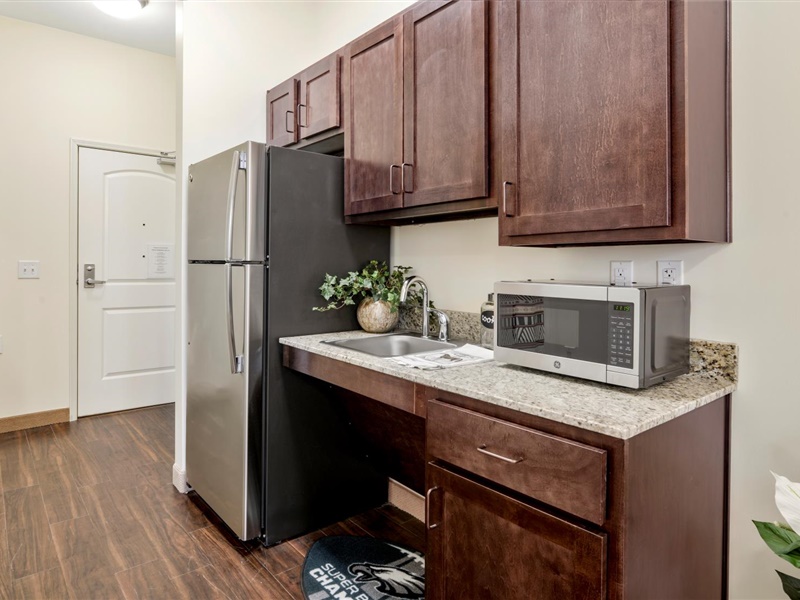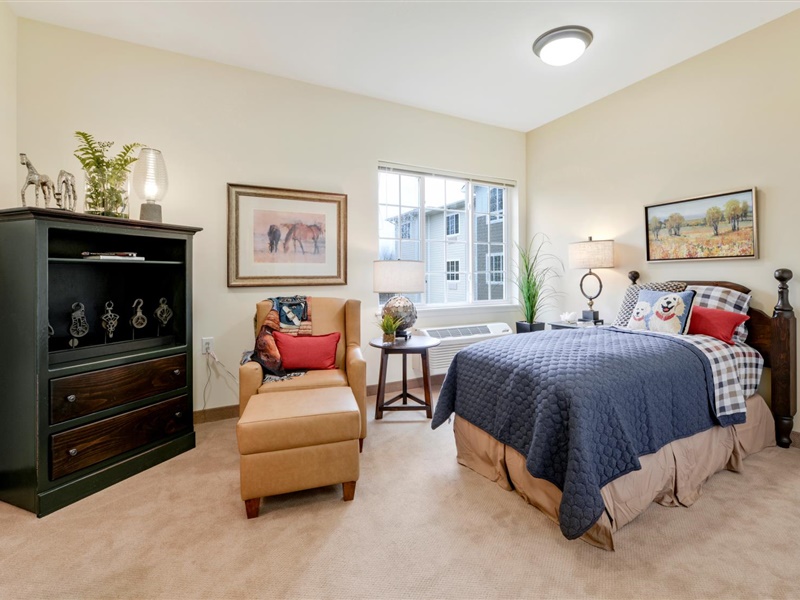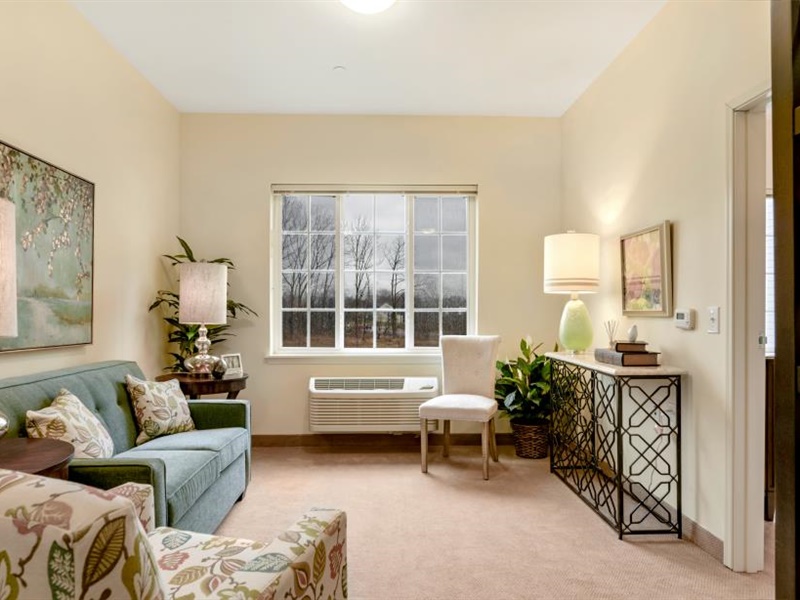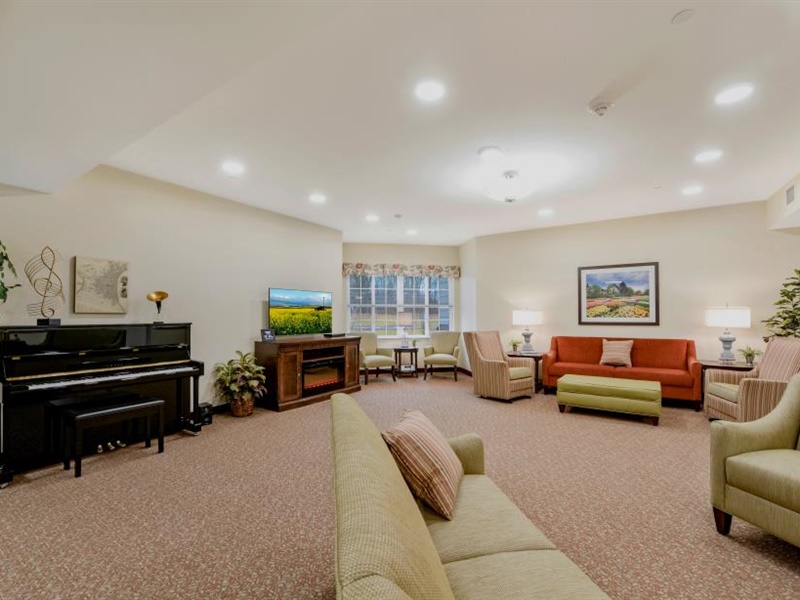 COMMUNITY UPDATES
Activities &
Events Calendar
NOW OPEN. TOUR TODAY!
The Landing of Towamencin offers holistic memory care services in Lansdale, Pennsylvania. Everything about our community is done with a whole lotta heart, and memory care is no exception. Caring with a whole lotta heart is not just a phrase – it guides our every interaction with our residents and their families.
We know that receiving an Alzheimer's or dementia diagnosis can be overwhelming. That's why we are here. We come alongside families who are coping with this difficult diagnosis to create a customized and holistic care plan where your loved one can live a meaningful and purposeful life. Through innovative programs and therapies like art therapy, horticulture therapy, support groups, dementia-friendly menus, and more, our memory care community is designed specifically to empower seniors living with dementia.
Opal is the name of our memory care program. Seeking to provide comprehensive care by meeting Seven Pillars of Wellness, we can ensure we are caring for the whole person behind the dementia diagnosis. We start by getting to know each resident and their family, by understanding their life story, and then working with family members and a team of medical professionals, we create a customized care plan that encourages independence and growth in a safe and effective manner.
THE SEVEN Pillars of Wellness
Our innovative approach to memory care is called Opal, and is structured around 7 Pillars of Wellness that create a holistic, person-centered memory care community.
Our signature PrimeFit program focuses on the unique physical abilities of each resident in both group and private sessions. We take into consideration the preferences and life story of our residents to create active moments throughout the day.
From scenic drives and themed dinners to holiday events and excursions, we ensure our residents feel included in society and maintain important social connections.
By providing a range of activities like picnics in the park, nature preserves, or live music at the community, our residents have the opportunity to experience the very things that have had importance to them their entire lives while also cultivating new experiences and interests.
Because spirituality means different things to different people, we draw from the life story of our residents to provide daily opportunities to practice meaningful spirituality in ways that are important to each resident.
Activities that elicit expression and provide sensory stimulation, like drawing, clay sculpting, or flower arranging are just a few of the ways residents can express themselves creatively each and every day.
Our goal is to offer daily opportunities for residents to complete tasks with a purpose. We find that tasks, like watering plants or helping the staff, become quite meaningful for residents.
We know that individuals living with a diagnosis of dementia often experience and express themselves through the five senses. The Opal program provides daily opportunities for our residents to positively interact in our community through what they see, hear, touch, taste, and smell.
Care feels through moderate stage memory loss are included in the monthly rent. Additional monthly charges may apply for advanced services as determined by the functional assessment. Our staff will conduct an evaluation of services provided on a regular basis.
For additional peace of mind, our community is located near several high-quality medical facilities like Einstein Medical Center Montgomery, Suburban Community Hospital, and Abington Memorial Hospital.
MEMORY CARE APARTMENT FEATURES
Private studio suites and neighbor suites
24-hour emergency pull cord system
Bathrooms designed for safety and comfort
Window coverings
Smoke and alarm system
Fire sprinkler system
COMMUNITY UPDATES
Activities &
Events Calendar
The Landing of Towamencin